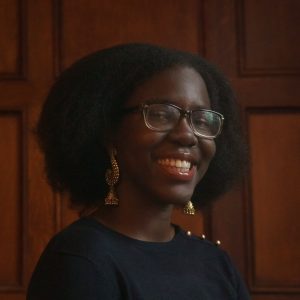 Laïssa Alexis (she/her) is a MA student in Human Rights Studies at Columbia University. She was born and lived in Haiti for 8 years, before moving to her current home in New Jersey. A graduate of Wellesley College, where she earned a Bachelor of Arts degree in Peace and Justice Studies, Laïssa is interested comparative studies of regional human rights particular the African Union and the Inter-American system, transnational human rights solidarity movements, feminist internationalism and anti-imperialism. She enjoys reading science fiction, writing, watching movies, food and always pencils time during her day to daydream.
---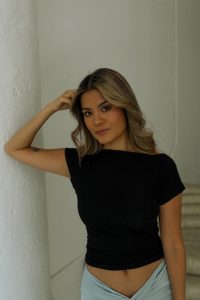 Jana Brown (she/her) is a MA candidate in Human Rights Studies with a concentration in corporate accountability, proliferation of arms, and war crimes at Columbia University. Prior to coming to Columbia, Jana ran the US-based operations for the Institute for Justice and Democracy in Haiti. Here, she collaborated with IJDH's Haitian-based legal firm on efforts related to institutional accountability, rule of law, and gender-based violence. Jana has also worked at the Carr Center for Human Right Policy at Harvard University, overseeing a myriad of research portfolios related to artificial intelligence, transitional justice, and migration. She has collaborated with the UN High Commissioners Office for Human Rights, UN Fund for Victims of Torture, Human Rights Watch, Nadia's Initiative, and others.
---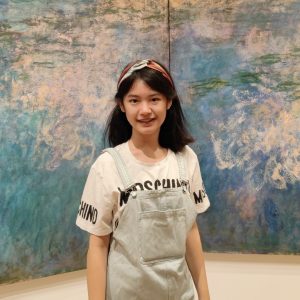 Zeqi Chen (she/her) is a first-year MA student in Human Rights Studies at Columbia University. Her research focuses on how Women of Color Feminism and Critical Race Theory highlight the intersection of race, gender, and class in shaping society within social justice issues such as decolonization and mass incarceration. She received a BA in Literature and Rhetoric focusing on the intersection of literature and feminism, specifically feminist writers of color and postcolonial literature examining fluid social oppressive systems. Zeqi was one of the few international students who served as a writing tutor at Writing Initiative during her undergraduate years. By collaborating with the underrepresented group on writing, she rethought the concern between North American academic writing standards and the expression of self-identity while working on the decolonization of Writing Center. She is participating in the production of the podcast series CRT2 at Columbia Law School. CRT2 aims to apply the Critical Race Theory framework to the legal, social, and political issues raised by prison slavery and compulsory prison labor in the United States with a public-oriented format.
---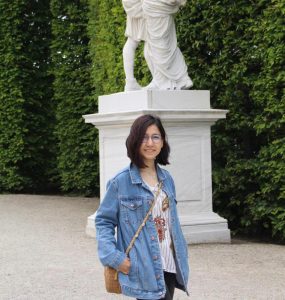 Nazeela Elmi (she/her) is currently pursuing a degree in Human Rights Studies as a graduate student at Columbia University. She completed high school in Kabul and received multiple awards for her achievements in national and international competitions. In her undergraduate studies at TED University in Turkey, she majored in Political Science and International Relations and was the top-performing student in her department, also spending a term on an Erasmus Exchange program at Leipzig University in Germany. Nazeela has dedicated her time to development and humanitarian initiatives, including programs that support Afghan women and refugees in Turkey with the IOM, UNDP and Embassy of Afghanistan in Ankara, as well as fundraising efforts for displaced Afghan families. Nazeela worked as a Rapporteur in the 12th UNESCO Youth Forum under close supervision of the UNESCO Secretariat in 2021 to draft the UNESCO Youth Forum Outcome Document, published by UNESCO Library.  In addition to her advocacy work, she co-translated selected poems by Central Asian women poets for the first time to make them more accessible to international readers. She has also published academic articles in English, German, and Turkish. She currently works with the Permanent Mission of Afghanistan to the UN. 
---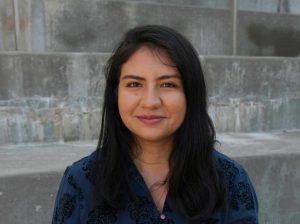 Idalia Gonzalez (she/her) is pursuing a Master of Arts degree in Human Rights Studies at Columbia University. Born in Los Angeles, Chile, she grew up in the United States and has lived and worked in Cambodia, France and other countries. She attended the University of Chicago, where she earned a Bachelor of Arts degree in Romance Languages and Literature, with a specific focus in French.  She is interested in fundamental questions regarding the future of digital resistance and organizing, the intersection of internet governance and human rights, the politics of movement-building, and the current and future status of labor rights of immigrants in the United States. Prior to her current role at Report for America, she worked for the U.S. Human Rights Network, where she coordinated the submission of Universal Periodic Review recommendations during the Trump administration, and helped facilitate the grassroots response to the 2020 Urgent Debate on Systemic Racism at the UN Human Rights Council.
If you are interested in becoming a staff writer for RightsViews, please contact the editors for more information on upcoming recruitment dates at [email protected]