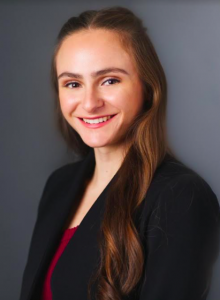 Carina Goebelbecker (she/her) is a New York based arts educator, performer, and producer. Carina is a first year MA Human Rights Studies student at GSAS, concentrating on the intersection of theatre and human rights. Alongside Ryan Dobrin, she is one half of Those Guilty Creatures, an interdisciplinary performance creating and producing collective. Her love for theatre and dance has led her to performance opportunities around the world in France, Germany, England. Carina is currently the Educational Director of Playdate Theatre, the first ever online theatre company. Carina graduated from Barnard College of Columbia University Cum Laude, where she received a degree in Theatre with an Acting Concentration.
---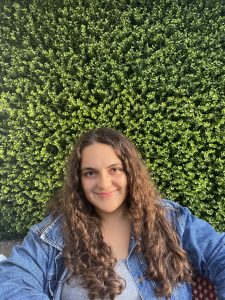 Della Maggio (she/her) is a lifelong student and advocate hailing from South Carolina. She cares deeply about fighting elitism and reversing the regional dispossession that results in a lack of access to education and health in the Southern United States. Della is an MA Candidate within the ISHR-affiliated Human Rights Studies program. She focuses her studies on the intersection of queerness, migration, and access to health. Della identifies as a prison abolitionist, and she works as a legislative researcher for Unlock the Box, the national campaign to end solitary confinement. She also works as a Program Assistant of Educational Programming with ISHR. Della hopes to one day work as a lawyer representing queer migrants detained in the Southeastern United States.
---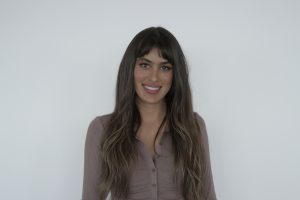 Sydney Leigh Smith (she/her) is a MA student in Human Rights Studies at Columbia University where she is focusing her studies on state-perpetrated conflict-related sexual violence (CRSV) and data collection methods for human right abuses. In addition to RightsViews, Sydney currently serves as vice-president of the Human Rights Graduate Group (HRGG), is a committee member on Columbia University's Amnesty International's Police Brutality campaign, and volunteers for the Food Pantry at Columbia. During her time at the University of Michigan, Sydney studied International Studies with a regional focus on East Africa and Women's and Gender Studies. She has previously worked as a data collector for the Peace Research Institute of Oslo (PRIO), as well as a researcher for the Global Feminisms Project. Sydney will be working for the Clooney Foundation for Justice's Waging Justice for Women initiative this summer.
---
If you are interested in becoming a staff writer for RightsViews, please contact the editors for more information on upcoming recruitment dates at [email protected]