Past Editors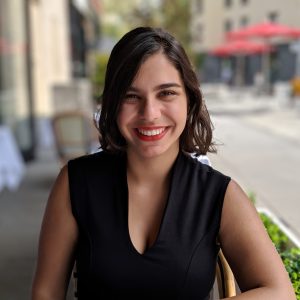 Nay Alhelou graduated with an MA in Human Rights Studies from Columbia University in 2021. Her research focuses on the right to health, including mental health, menstrual health, and sexual and reproductive health. Most recently, she was a research fellow at the Institute for the Study of Human Rights at Columbia University and co-editor of RightsViews. In the past, she worked for the AIDS Healthcare Foundation (remotely for the Latin America & Caribbean Office), the Natural Resource Governance Institute in New York and the UN Agency for Palestine Refugees (UNRWA) in Lebanon. She has also written for several news outlets in Lebanon, covering social, political and mental health issues. Prior to Columbia University, she earned a BA in Journalism, a Minor in Psychology and a Diploma in Gender Studies from the Lebanese American University. You can follow her on Twitter @nayelhelou.
---
Rowena Kosher (she/they) graduated in 2020 from the school of General Studies majoring in Human Rights with a concentration in Gender and Sexuality Studies. Prior to Columbia, she worked in a public law firm focused on immigration and family law for victims of domestic violence. She has special interest in sociological theory regarding gender and sexuality. Their research explores these topics, most recently focusing on the experiences of trans and non-binary menstruators. Rowena has also had extensive involvement in issues of Indigenous Peoples' rights, tenant advocacy, and gender justice. They hope to bring their activism, legal, and academic interests together in future pursuits.
---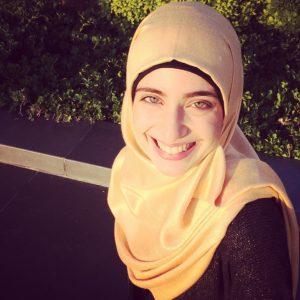 Zeinab Bailoun is a Lebanese-American graduate of Columbia University's Master of Arts in Human Rights Studies. She is a student at New York University School of Law. At Columbia, her thesis research focused on usage of rights language in court transcripts of ICC cases and the prevalence of certain rights over others within the framework of criminal justice. Zeinab enjoys reading, writing, traveling and sushi, among other things.
---
Adriana Loson-Ceballos graduated from Columbia University in 2014 with a graduate degree in Human Rights Studies. Her academic research focused on human rights in Latin America, specifically women's rights and movements, and how local actors have impacted and changed the international human rights regime. She presented her thesis research at the Women's Leadership Symposium at the University of Oxford in 2014 and her graduate research on the Tlatelolco student massacre at Columbia University's Alliance for Historical Dialogue and Accountability Conference in 2013. Before Columbia, she worked in human rights and social justice non-profit organizations in New York City, Washington, D.C., and Mexico City. She currently works at Project Concern International as the senior development officer focusing on foundations.
---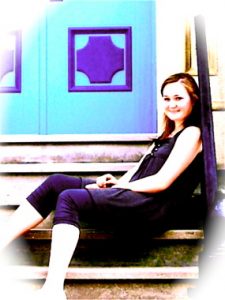 Ashley E. Chappo is a graduate of Columbia University School of International and Public Affairs, where she studied human rights and nonprofit management, and Columbia Journalism School, where she studied breaking news and investigative reporting. Ashley has worked on issues at the intersection between human rights, race, gender, and policy as a consultant for the U.S. Department of State; Research Assistant to Professor Frances Negrón-Muntaner of the Columbia Center for the Study of Ethnicity and Race; and Research Assistant to Professor Eben Moglen of Columbia Law School. She also served as senior editor of GlacierHub.org, a nonprofit environmental website funded by Columbia University's Earth Institute and the National Science Foundation, and senior editor of the Journal of International Affairs. You can follow her on Twitter @ashleychappo or view her digital portfolio at ashleychappo.com.
---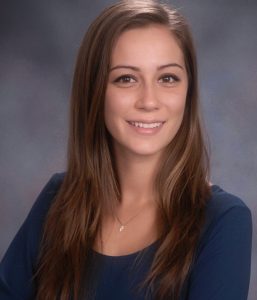 Amanda Graham is a Dutch-born Serbian-American graduate of Columbia University's M.A. in Human Rights Studies. Her research focuses on blockchain technology as an innovative instrument for improving human rights practices. Amanda is passionate about bridging social divides through language, culture and universal respect for human dignity.
---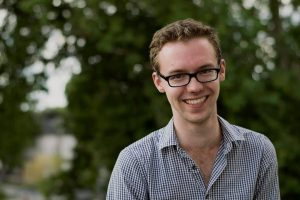 Tim Wyman-McCarthy is the former program coordinator for the Alliance for Historical Dialogue and Accountability and the Indigenous Peoples' Rights programs at Columbia University's Institute for the Study of Human Rights. He worked as an intern with the Disability Rights Division of Human Rights Watch, as editor of ISHR's blog RightsViews, and consistently as a copy-editor and research assistant in fields across the humanities and social sciences.
---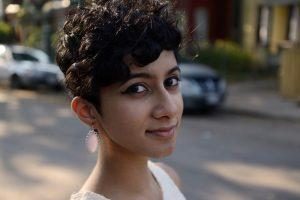 Ishita Petkar graduated from Columbia University's M.A. in Human Rights Studies in 2017. Her research focuses on the nexus of Indigenous rights and corporate responsibility. She evaluated corporate engagement with principles of free, prior, informed consent for her thesis. Ishita is passionate about literature, ancient history, and traveling, and is a professional Indian classical dancer in her free time.
---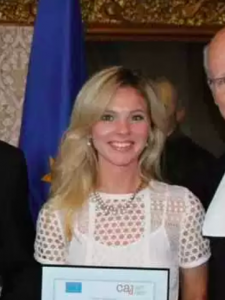 Genevieve Zingg graduated with a master's degree in Human Rights Studies at Columbia University, focusing on human rights in the context of armed conflict, counterterrorism and national security. She is interested in refugees and migration, foreign policy and international politics, international criminal and humanitarian law, and intersectional issues of race and gender. Her regional focus is primarily the Middle East and North Africa. She holds a B.A. (Hons.) from the University of Toronto and has professional experience working in Geneva, Athens, Paris, Brussels and Toronto. Connect with her on Twitter @GenZingg.
---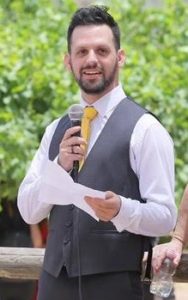 Ido Dembin received his master's degree in Human Rights Studies at Columbia University. He is focusing on the right to free speech in margins of society and the silencing of critical speech and conduct toward governmental policies in contemporary Israel. He is a Tel-Aviv University-educated lawyer (L.L.B.) with a background in international relations studies. Alongside his writing for RightsViews, Ido currently writes a blog for Israeli newspaper Ha'aretz aptly titled "Manhattan Project" and also writes for The Hottest Place in Hell and Saloona online magazines. Ido previously worked as a lawyer for several high-profile law firms in Israel, served as a policy adviser to Israeli ambassador to the OECD and UNESCO in Paris, and founded the Housing Department at TAU's Student's Association.
---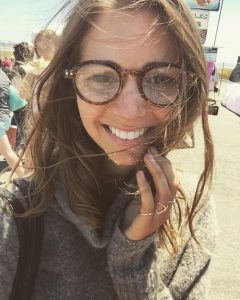 Olivia Heffernan graduated from Columbia University's School of International and Public Affairs concentrating in social and urban policy and specializing in journalism. She works at The Marshall Project and the Justice Lab. Olivia is originally from Washington, D.C., but she has spent multiple years living abroad. She is a freelance journalist always taking assignments.
---
If you are interested in joining the staff of RightsViews, please contact the editors for more information on upcoming recruitment dates at [email protected]