Graphic Communications for Scientists:
February 19th & 26th, 2019 @ CUMC (Organizer: Marie Labouesse, Outreach & Communications Committee)
---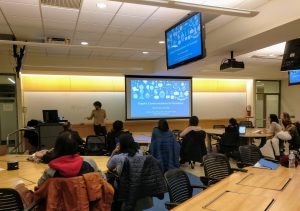 CUPS started off the year with a bunch of cool SciComm events. In February we got to hear Matteo Farinella, Presidential Scholar in Society and Neuroscience at Columbia University, graphic designer and scientist.
Thank you to him for an amazing workshop on the power of comics & graphical abstracts to convey complex scientific ideas!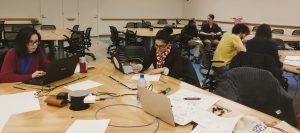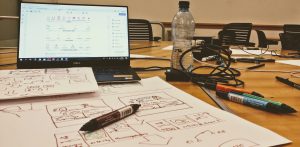 Tips we learned: Carefully design the layout of your story on paper before starting to create your visual on laptop. Feel free to combine genres (real data, figurative, diagrams).
Most importantly: use metaphors & characters, this will catch your reader's attention and even help them to deal with complex (or boring) scientific ideas that would otherwise frighten them!
Also heard about cool online tools for graphic design such as https://thenounproject.com  or https://biorender.com
After learning about the theory we got to try it out for real ! Pencils, paper & a couple hours to draft our own graphical abstracts. Creative vibes & a nice change from day-to-day lab business and raw data.