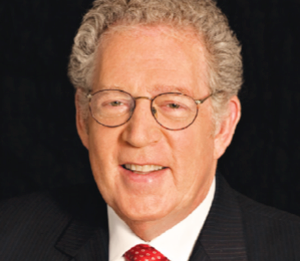 Studies show that loyal annual fund donors are the best candidates for planned gifts.
But did you know that planned gifts can also inspire increased annual giving? Studies have also found that donors who had made a bequest increased their annual giving, specifically in the years before and immediately following adding the charity to their will.
Case in point: Michael Garrett '66CC, '69LAW, '70BUS and friend of the Columbia Libraries who has been making gifts to support annual funds across the University since 1968.
He is a loyal donor to many parts of Columbia including: the Business School Fund, Law School Annual Fund, General Support for the Libraries, just to name a few.

 In 2011, he established a $25,000 charitable gift annuity where




the remainder will be split between the College, Law School, and the




Rare Book & Manuscript Library.

In 2012, he documented his bequest intention to support the many parts of Columbia he cares about, which included: the Business School ($15,000 -unrestricted), Law School Annual Fund ($25,000), General Support for the Libraries ($25,000), and College Annual Fund ($35,000).

In 2015, he increased his giving to the College Annual Fund.
Building the Donor Pipeline