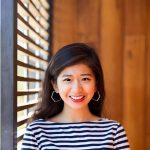 Born and half-raised in Taiwan, Christine Chang '19 has lived and studied in the United States, Hong Kong, and Germany. Before pursuing her MSW degree at Columbia, Christine founded a program which focuses on fostering cultural understanding between refugees and their respected local communities. Her background includes working with Syrian refugees in Germany and asylum seekers in Hong Kong, which inspired her to pursue a career in humanitarian affairs.
This past summer, Christine was selected into the Duke Global Policy Fellowship Program in Geneva and also held a summer internship at the UN Migration Agency.
To learn more about Christine's background and her experience as a Duke fellow, feel free to reach out to her via email at [email protected].