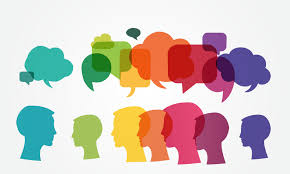 The Office of Career Services and Leadership Management, Office of Alumni Relations, and Office of Diversity, Inclusion, and Student Life at Columbia School of Social Work is excited to host its inaugural Communities of Color Roundtable Networking Event on Monday, September 24, 2018 at Barnard College!
Please join us for a fun evening of mingling with some of our distinguished alumni of color from various concentrations and careers. This will be a great opportunity to expand both your knowledge base and network of contacts within a safe and supportive community, whether you are seeking to learn about potential career paths or hear their unique perspectives, insights, and advice as professionals of color in the field.
The list of featured alumni can be found below.
Event Details
Monday, September 24, 2018
6:30 – 9:00 pm*
Barnard College, 3009 Broadway, New York, NY 10027
James Room (4th Floor)
Suggested attire: business casual
*Check in at 6:30 pm; main event at 7:00 pm
Students who arrive after 7:00 pm will not be allowed entry.

Please RSVP by Monday, September 17. Space is limited.
What to Expect
The event will be similar to that of "speed-networking." Students will have the opportunity to meet with alumni at designated tables and engage in three rounds of 15-20 minute group conversations. Following the three rounds, there will be 30 minutes of informal, open networking to provide students and alumni additional time to connect with one another.
All those who identify as students of color are welcome to participate!
---
Martine Baron '98  (AGPP) – Director of Care Management at SOMOS Community Care
Table 1
Martine has more than 20 years of experience in utilization case management, healthcare administration, managed long-term care, and behavioral health. She oversees all care management projects including several innovative care management infrastructure improvement projects.
Martine's expertise also includes program design and managed care, provider community outreach and engagement, social work principles in macro settings and change management. She is dedicated to transforming health care delivery and improving the health of underserved populations.
Dominic Cathey '17 (SEA/INT) – Senior Director of Alumni Services at Excellence Community Schools
Table 2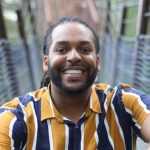 Dominic has been appointed to many leadership positions throughout his career, while serving his greater community. Post CSSW, Dominic Cathey worked as a Community School Director, managing the ongoing development and coordination of services at the Community Learning School. However, most recently, he transitioned into alumni relations where he serves as the Senior Director of Alumni Relations for Excellence Community Schools (Charter Management Office).
Kassandra Frederique '10 (AGPP/CSI) – New York State Director at Drug Policy Alliance
Table 3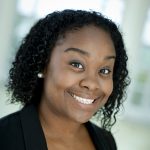 Kassandra previously ran the day-to-day operations of the statewide campaign to end New York's racially biased marijuana arrests, which cut the number of NYC marijuana arrests in half. Kassandra also represented DPA as a member of Communities United for Police Reform, which focused on addressing Stop & Frisk and broader police reform/accountability measures bridging the gap between the War on Drugs and policing.
In addition to working for policy solutions to reduce the harms associated with drug use, Kassandra works with communities throughout the state to address and resolve the collateral consequences of the War on Drugs – state violence. As a co-author of Blueprint for a Public Health and Safety Approach to Drug Policy and as technical advisor to Ithaca Mayor Svante Myrick's The Ithaca Plan, Kassandra cultivates and mobilizes powerful coalitions in communities devastated by drug misuse and drug criminalization to develop municipal strategies to foster healthier and safer communities.
Kassandra's professional focus includes building a reparative justice framework that positions Black and Latinx leaders to create solutions that not only end and repair the harms of the drug war but also create accountability structures between policymakers and people who use drugs. She is currently working on an emerging body of work that discusses Black recreation and drug use.
A native New Yorker, Kassandra holds a M.S. in Social Work from Columbia University and earned a B.S. in Industrial Labor Relations at Cornell University.
David Gopie '00 (SEA) – Program Manager, Quality Assessment and Performance Improvement at Mount Sinai Hospital
Table 4
David is a healthcare administrator with 14 years of experience adding value across various facets of the business, including strategic planning, regulatory compliance, project management, practice management, information technology, performance improvement, quality assurance, patient satisfaction, data management, team building, managed care, labor relations, and budgeting.
In his current role as a Program Manager at Mount Sinai Hospital, he supports the quality structure of the hospital by working strategically and in collaboration with leadership to facilitate, implement and evaluate clinical and operational process improvement initiatives.
Micah O. Hasegawa '15  (SEA/WOW) – Supervising Budget Analyst at Mayor's Office of Management and Budget
Table 5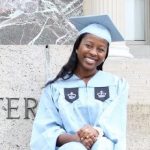 Micah graduated from Columbia University: School of Social Work program in May 2015. Her field of concentration was Social Enterprise Administration with a focus on the World of Work. Micah is a Management Fellow and 2015 Lowenstein Loan Forgiveness Fellowship recipient. Since her time at CSSW, Micah has worked in various administrative and program evaluation roles for non-profits and for the City of New York. Micah currently serves as a Supervising Budget Analyst for the Mayor's Office of Management and Budget. In her free time, she enjoys traveling, eating yummy food, and catching up on as much Netflicks as she can.
Trélan Nicole Holder '06  (AGPP/CSI) – Founder / Psychotherapist in Private Practice at Renew Perspectives, LCSW, P.C.
Table 6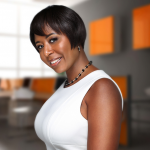 In 2014, Trélan founded Renew Perspectives. She is a Licensed Clinical Social Worker (LCSW), who is a skilled psychotherapist with extensive years of experience in mental health and human services. Renew Perspectives, is recognized by the New York State Education Department's Board for Social Work as an approved provider of continuing education for Licensed Social Workers #SW-0026. Trélan has served as a Clinician and Director at the City College of New York (CCNY): Wellness and Counseling Center. Prior to her leadership at CCNY, she worked at the Children's Hospital at Montefiore Medical Center, Adolescent AIDS Program. Additionally, Trélan continues to educate graduate students as an Adjunct Lecturer at Columbia University School of Social Work and the Silberman School of Social Work at Hunter College.
*No longer able to attend* Jewel Mack '92 – Deputy Director of the Qualitative Review and Evaluation Unit at NYC Administration for Children's Services
Table 7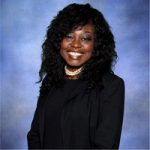 In her current role at the NYC Administration for Children's Services, Jewel oversees the agency's case record review practice, highlighting program strengths and areas for improvement with an emphasis on quality case practice. She has extensive experience working for  ACS, spanning 34 years, during which she served as an Analyst, Administrative Staff Analyst, and now a Deputy Director.
Kenia Maldonado '01 (SEA) – Senior Consultant, Coordinated Entry at NYC Human Resources Administration
Table 8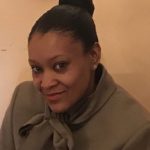 Kenia is a Senior Consultant at New York City Human Resources Administration in the Coordinated Entry unit. She brings over 15 years of experience in Social Work to HRA, where she is working to help NYC identify and prioritize the most vulnerable homeless and help move these individuals from homelessness to permanent housing. Prior to starting her career at HRA, she was the Director of the Andrews Safe Haven, the largest safe haven in NYC for street homeless men located in Lower Manhattan, where some of the most vulnerable street clients called "home".
Since graduating from Columbia University, Kenia Maldonado has held several positions in the field including running a youth drop-in center, supervising court mandated visitation/transfers for families of domestic violence, providing fatherhood support groups to formerly incarcerated men on parole. She has experience as a court mediator working on custody/visitation cases in the Richmond County Matrimonial Matters Division.
She is a Licensed Master Social Worker and a Certified Anger Management Facilitator (CAMF) trained under the Anderson & Anderson model.
Kenia lives in New York with her 4 year old son, Brandon and partner Randolf Scott, who is also a Social Worker and the Assistant Commissioner, NYC Department of Youth and Community Development (DYCD). Kenia is also a member of Alpha Kappa Alpha Sorority, Inc.
Dianne Morales '93 (SEA/WOW) – Executive Director / Chief Executive Officer at Phipps Neighborhoods
Table 9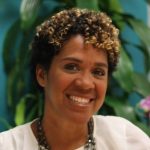 Dianne is the Executive Director and Chief Executive Officer of Phipps Neighborhoods. She is responsible for the overall organizational management and has led the organization through a change process that has resulted in growth from a $17 million to a $24 million, multi-service agency helping almost 10,000 children, youth and families overcome poverty.
An expert in education, workforce and youth development issues, Dianne has a wealth of experience in strategy, policy and organizational development as well as executive management. Prior to joining Phipps Neighborhoods, Dianne served as Executive Director of The Door, one of NYC's premier youth development organizations, where she increased enrollment from 7,000 to over 11,000 at-risk young people accessing services. She has spent over 20 years in program start-up, including the initial implementation of the NYC Department of Education's Office of Youth Development and School-Community Services under Chancellor Joel Klein, the launching of The Teaching Commission, and the development of Jumpstart, a national early childhood non-profit organization.
Dianne is a member of the Executive Committee of the Board of Directors for JobsFirstNYC and the Human Services Council. In the summer of 2014, she was appointed to serve on the New York City Community Schools Advisory Board, created by Mayor Bill de Blasio's administration to advise on the implementation of his Community Schools Initiative. In 2015 she was appointed to the Human Services Council Commission to Examine Nonprofit Organization Closures. The Commission published "New York Nonprofits in the Aftermath of FEGS: A Call to Action," a report on the investigation, findings and recommendations related to the pervasive issues impacting the operating capacity of the sector.
In 2013 the Network for Social Management recognized Dianne for demonstrating exemplary performance for the public good. In 2014 she was recognized by the NYC Hispanic Chamber of Commerce as an exceptional Hispanic woman who has contributed to expanding business within the Hispanic Community and protecting the public interest. More recently, Dianne has been recognized by Hispanic Lifestyle as a 2015 "Latina of Influence" and by the Latino Social Work Task Force for her significant dedication and commitment to improving access and quality of service to the Latino community.
Dianne is a Latina who grew up in Bedford-Stuyvesant, Brooklyn, and has focused her life on supporting communities in creating sustainable change for social and economic justice. Dianne has earned graduate degrees from the Harvard Graduate School of Education and Columbia University, as well as a Bachelor's in psychology from the State University of New York in Stony Brook.
Eri Noguchi, MSW/MPA '93, Phd '03 (AGPP) – Chief Operating Officer at  Association to Benefit Children
Table 10
Eri currently serves as Association to Benefit Children's Chief Operating Officer, having first joined the organization in 1994. Over the years, she has spearheaded a number of programmatic initiatives to meet the needs of children and families in New York City, which include early childhood education and mental health services, the first children's mobile crisis team in NYC, therapeutic after school and other youth development programs, permanent supportive housing, and implementation of ABC's trauma-informed Child-Parent Psychotherapy model. She also serves as an adjunct assistant professor teaching research methods, program evaluation, and statistics at Columbia University School of Social Work, and a research symposium on poverty and inequality at The Roosevelt House at Hunter College. Her research has focused on issues related to poverty and social welfare policies. She is a native New Yorker.
Kerron Norman '02 (ACP) – Chief Program Officer at Lutheran Social Services of New York
Table 11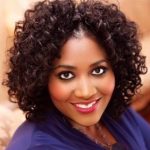 Kerron is the Chief Program Officer and a critical member of the executive leadership team at Lutheran Social Services of New York. Since joining LSSNY in the spring of 2018, Norman helps articulate and implement the strategic vision and leadership of the agency. Norman oversees a portfolio of programs and related services that include early childhood, primary and secondary education; foster care, permanent housing, community based programs, immigration legal services and services.
Prior to joining LSSNY, Ms. Norman was Vice President and Chief Program Officer for ANDRUS. Her former roles include Director of Child Welfare for the Westchester County Department of Social Services and Deputy Director of Field Operations for the NYC Administration for Children's Services.  She holds a Master of Social Work degree from Columbia University and a Bachelor of Arts degree in Sociology from Binghamton University. She is the proud recipient of the Franklin H. Williams Judicial Commission's Diversity Award, which honors individuals who work diligently to promote diversity and equality in systems.
Lisa Orbegoso '05 (SEA/HMHD) – Assistant Director of Behavioral Health at YAI/NIPD Network
Table 12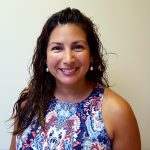 Lisa is currently the Assistant Director of Behavioral Health at the Center for Specialty Therapy / Premier HealthCare, members of the YAI/NIPD Network. YAI has been an innovative service provider since 1957 and has a team of over 4,000 employees who support over 20,000 people in the I/DD community. She oversees the Mental Health Department in community-based clinics located across NYC, Long Island and Westchester.
In addition to her leadership role she is also a treating bilingual clinician and event coordinator for their annual Latino Conference, where presenters in the medical, mental health and community advocacy fields provide a full day conference entirely in Spanish to families and professionals working in the I/DD community. She is also a trainer with the National Council on Behavioral Health, providing Mental Health First Aid trainings in NYC, made complimentary through the THRIVE Grant, under the auspices of the NYC DOHMH. Lisa has dedicated her career in the areas of Advocacy, Health/Mental Health and Developmental Disabilities for the past 18 years. She also continues her passion for community service and volunteerism in her work with Lions Club International, Medical Reserve Corp, and Achilles International, where she is running guide.
Lisa holds a Bachelors in Psychology from CUNY Hunter College and a Masters in Social Work from Columbia University. She is also a member of the CSSW Alumni Board.

Jillian Rose '05 (AGPP) – Director of Community Engagement, Diversity and Research at Hospital for Special Surgery
Table 13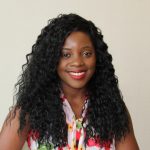 As a Director at the Hospital for Special Surgery, Jillian provides oversight and assistance to the Hospital's participation in the Department of Health Community Service Plan, and Community Benefit programs. In alignment with HSS' goal to best meet the needs of diverse communities; she leads the implementation of innovative community programs to enhance health, access to care and self-efficacy of traditionally underserved communities. Jillian continues to provide ongoing leadership and support in the collection of Race, Ethnicity and Language data, as well as LGBTQ+ hospital wide initiatives ensuring compliance with the law and hospital regulations. She provides training for doctors, nurses and all new employees, participates in research and quality initiatives to identify and address health disparities through the development of appropriate tools and evaluation processes to ensure the highest quality care for all patients.
Since August 2005, Jillian has occupied a leadership position in managing Rheumatology programs at the hospital, with a focus on two national peer support and education programs for people with systemic lupus and their families. Jillian and her team provide psychoeducation to patients and support for the medical team in several hospitals across New York City. She also coordinates outreach programs for communities disproportionately affected by Lupus.
Jillian contributes her expertise on both a national and international level through her on-going participation with Department of Health and Human Service's Office of Women's Health, National Lupus Initiative as well a the National Institute for Arthritis, Musculoskeletal and Skin Disease (NIAMS) Multicultural Initiative to reduce disparities among minority patients with rheumatic conditions.
Jillian has presented her research and papers at multiple professional forums, including the American College of Rheumatology Annual Meetings, the European Congress of Rheumatology (Eular), the American Association of Public Health Conference, Greater New York Hospital Association and the Office of Minority Health's Leadership Summit.
Nathan Smith '02 (AGPP/FYC) – Director of Social Work and Counseling Services at Harlem Village Academies High
Table 14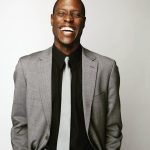 Born, raised and residing in the Bronx, Nathan Smith, Sr. was formally educated in New York City's public school system. Nathan learned early on that he wanted to serve others. Becoming sidetracked he was taken to Manhattan House of Detention and Riker's Island as part of a Scared Straight program that indeed scared him straight.
Refocusing himself, Nathan enrolled at Iona College to study Psychology and Health Counseling. He became involved in community service by organizing projects, fundraisers, delivering food to homebound AIDS patients and volunteering at the Boys & Girls Club of New Rochelle. Facing an internal dilemma, Nathan was admonished to read a book that would transform his life, "The Mis-Education of the Negro" by Carter G. Woodson. With great conviction he enrolled in a brand new course called "Youth At-Risk & Social Work" further compelling him to help Black children. As part of the course's requirement he completed an internship at a youth program and remained the following year as a mentor.
Directly after graduation, Nathan travelled to Kenya, East Africa spending time with children in the Kibera slum in Nairobi and helped a local school rebuild its library. His growing love for Black youth pushed him to obtain a Master's in Advanced Generalist Practice & Programming at Columbia University's School of Social Work. Immediately following graduate studies, Nathan became a mentor at Big Brothers Big Sisters of New York City's Juvenile Justice Mentoring Program. He began serving in East New York directing a youth program at Groundwork, Inc. and went on to manage the intake department at The Door, a comprehensive youth agency in SoHo. Desiring to serve in New York City's public school system, Nathan joined the Knowledge is Power Program (KIPP) and became the founding School Social Worker at the KIPP STAR College Prep Charter School in Harlem. He then became the founding Director of Counseling Services at KIPP Through College, an alumni-based support program helping Black & Latino students persist through college.
Currently Nathan serves as a Director of Social Work & Counseling Services at Harlem Village Academies High. In the fall of 2013, Nathan began doctoral studies at Fordham University's Graduate School of Social Service. There he focused on factors leading to educational success for Black men as well as racial attitudes of teachers and its impact on Black male achievement. Presently Nathan has taken a sabbatical from his studies in order to devote his full attention to raising his three sons. Nathan attributes his short success to his faith in God. Described in only two words, humble and humorous, Nathan is a devoted husband to one wife of fifteen years and a committed servant to Black youth.
Martinique Teperman '06 (Clinical) – Director of Social Services at East Harlem Tutorial Program
Table 15

Martinique graduated from CSSW in 2006 and went on to develop her social work skills as a Post Graduate Clinical Social Work Fellow at the Yale Child Study Center. While at the Child Study Center she had the opportunity to work with children from ages 5-18 with a variety of Mental Health issues and also became a Licensed Clinical Social Worker. In 2009, Martinique came back to New York and began working with the Children's Aid Society Carrera Adolescent Pregnancy Prevention Program. During her time as the Senior Social Worker with the Carrera Program at a charter school in the South Bronx, Martinique supervised several Master's level social workers while also supporting a cohort of approximately 100 students. In 2014, Martinique began working for the East Harlem Tutorial Program where she currently serves as the Director of Social Services. In her current role, Martinique oversees the Social Services Department for the Out of School time program serving over 400 students in grades K-12.
Walter Vega '04 (ACP/FYC) – Dean of Admissions / Faculty at Ackerman Institute for the Family
Table 16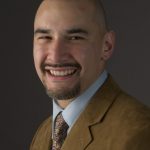 Walter has devoted his career to working with families since graduating from CSSW in 2004. He started off by working in family prevention services for several years while doing a post-graduate family therapy training program at the Ackerman Institute for the Family. He graduated from Ackerman in 2009 and soon after joined the faculty. He now serves as the Dean of Admissions overseeing recruitment and retention at the institute. Walter has been an instructor for over 10 years, having taught at CSSW and later John Jay College of Criminal Justice. He also does training and consultation for various organizations in NYC, including Good Shepherd Services, ACS, JCCA, and Mount Sinai. Walter maitains a private practice in Brooklyn and Manhattan.
Natalie Wright-Umoh '03 (AGPP/CSI) – Trainer at Foothold Technology
Table 17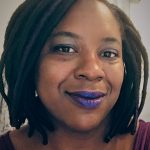 Natalie has spent 15 years working closely with non profits, government agencies and schools to create innovative and engaging training programs that are responsive to community needs. As a Social Worker in NYC, she has overseen the delivery of direct services and training to children, parents, caregivers, professionals and concerned community members.