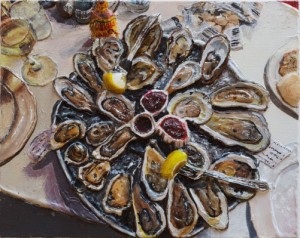 Gina Beavers is an artist based in New York known for her sculptural paintings that respond to images from social media. She currently has a solo exhibition, The Re-Animator, on view at Clifton Benevento in New York. Beavers has had recent solo exhibitions at Retrospective in Hudson, NY, James Fuentes in New York City, and Nudashank in Baltimore, Maryland. Beavers received her MFA from the School of the Art Institute of Chicago (2000) and her BA from the University of Virginia (1996).  
See Gina Beavers PS1 Studio Visit here.
Read more about Gina Beaver's work at Blouin Art Info here.