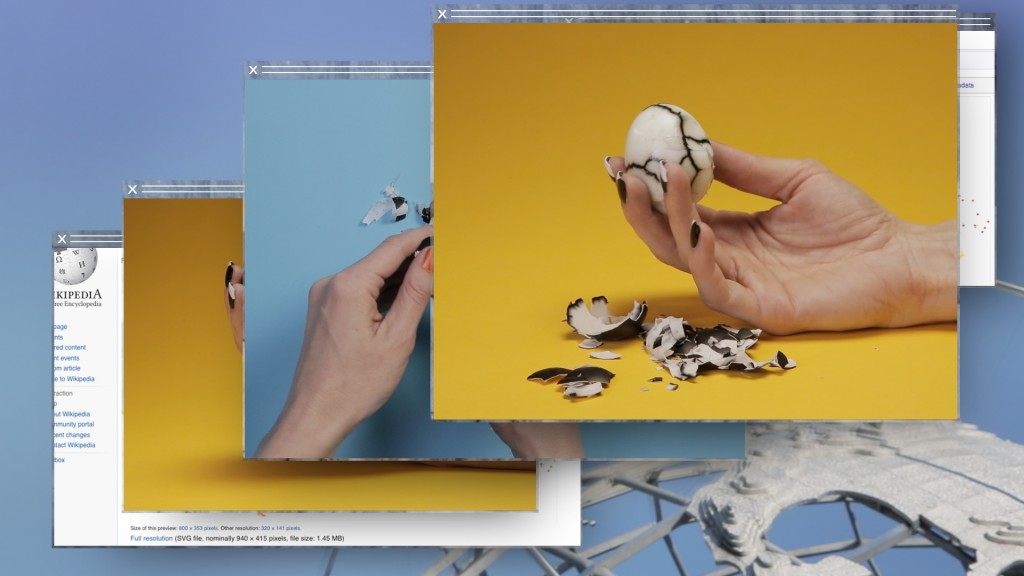 Drawing from her wide-ranging interests and research into subjects including literature, mythology, cinema, anthropology, evolutionary biology, religion and history, Camille Henrot's work acutely reconsiders the typologies of objects and established systems of knowledge. A 2013 fellowship at the Smithsonian resulted in her film "Grosse Fatigue," a benchmark work for which she was awarded the Silver Lion at the 55th Venice Biennale. Developing on themes from the film, Henrot's exhibition "The Pale Fox" was first shown at London's Chisenhale Gallery in 2014 and travelled to Kunsthal Char¬lottenburg, Copenhagen, Bétonsalon, Paris, and the Westfällischer Kunstverein, Munster.
Henrot has forthcoming exhibitions scheduled at the Palais de Tokyo, Paris; the Hammer Museum, Los Angeles; and Fon¬dazione Memmo, Rome. She has had one-person exhibitions at the New Museum, New York; Schinkel Pavilion, Berlin; New Orleans Museum of Art; Espace Culturel Louis Vuitton, Paris; and Jeu de Paume, Paris. She has exhibited in group shows at Centre Pompidou, Paris; Astrup Fearnley Museum, Oslo; Stedelijk Museum, Netherlands; and SculptureCenter, New York. Camille Henrot participated in Prospect 3, New Orleans and the 2014 Taipei and Gwangju Biennials. She is the recipient of the 2014 Nam Jun Paik Award.
She speaks on Grosse Fatigue here.
Emanuele Coccia is an Associate Professor at the École des Hautes Études en Sciences Sociales (EHESS) in Paris. He received his PhD in Florence and was formerly an Assistant Professor of History of Philosophy in Freiburg, Germany. He worked on the history of European normativity and on aesthetics. His current research topics focus on the ontological status of images and their normative power, especially in fashion and advertising. Among his publications: La trasparenza delle immagini. Averroè e l'averroismo (Milan 2005, Spanish translation 2008), La vie sensible (Paris 2010, translated in Italian, Portuguese, Spanish and Romanian; English translation in press) and Le bien dans les choses (Paris 2013 translated in Italian and Spanish; English and German translation in press). With Giorgio Agamben as a co-editor, he published an anthology on angels in Christian, Jewish, and Islamic contexts: Angeli. Ebraismo Cristianesimo Islam (Milan 2009).