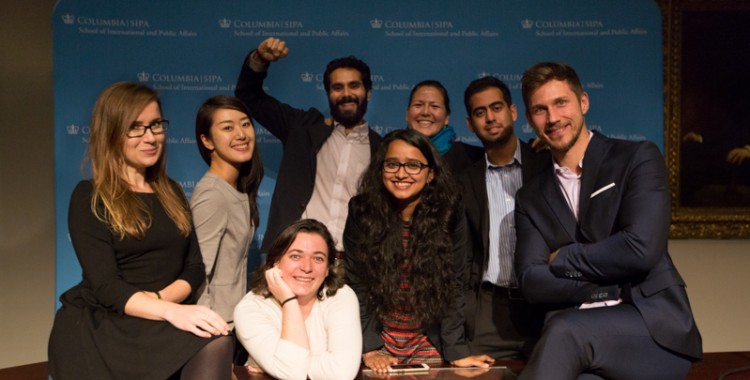 Marcello Bonatto, Co-President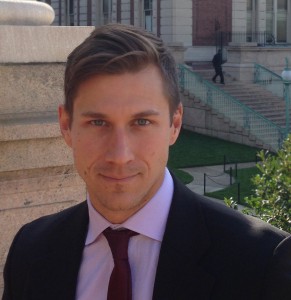 Marcello Bonatto is pursuing an MIA concentrating in International Security Policy and specializing in International Conflict Resolution. His studies and interests focus on education in emergencies, post-crisis transition, and child protection. Marcello has led and participated in national and international educational projects in Brazil, Colombia, Bosnia, and, most recently, Senegal with UNICEF. Prior to coming to SIPA, Marcello worked four years in policy development and implementation as a local officer at the Consulate General of Canada in São Paulo. Born in São Paulo, he holds a B.A. in Communication Studies from Pontifícia Universidade Católica in Rio de Janeiro and a Diploma in Asian Studies from Kansai Gaidai University, Japan.
Karolina Walęcik , Co-President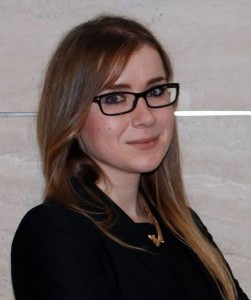 Karolina is pursuing an MPA in Development Practice at SIPA. Prior to that, she was a program officer at the Global Drug Policy Program at Open Society Foundations, supporting program's grant-making and advocacy activities in Europe, the Americas, Africa and on global level. She served as her program liaison to the UN in Vienna, and was responsible for establishing relations with UN diplomats and high-level advocacy initiatives. Earlier in Poland, she worked as a project coordinator at Political Critique, one of the largest Eastern European think-tanks, leading the drug policy unit, and managing fundraising and project planning of the organization. Before moving to the NGO sector, she was a media planner at MediaCom agency, in charge of strategic communications planning for Groupe Danone portfolio in Poland. Throughout her professional career, Karolina has managed the organization of over 150 public events, and oversaw the design, implementation, budgeting and reporting of a range of international projects.
Mariela Machado, Events Chair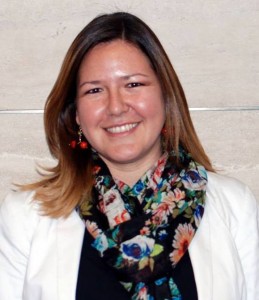 Mariela  is pursuing an MPA degree in Development Practice at SIPA. Prior to Columbia University, Mariela received her undergraduate degree (B.A.) in Telecommunication Engineering from UCAB in Caracas, Venezuela, after which she obtained her master's degree in Networking in Barcelona, Spain. She then became project manager for 5 years at the 5th biggest telecommunication company in the world, Telefonica, in Venezuela. Her interest in the field of development practice and diminishing the worldwide digital divide awoke during her internship in Peru, where she developed a project to provide IP phone service to a local hospital in a remote town of 1000 people. After this project and through involvement in other NGO organizations, she knew that what she wanted to do the rest of her life was applied practical knowledge and different technologies to solve development problems in the world.
Naoko Takahashi, Public Relations Chair
Naoko Takahashi is a MIA student from Japan with the World Bank Fellowship. Before coming SIPA, she worked for oil & gas investment projects in Russia, Kazakhstan, Belarus, and other CIS countries for 4 years. She realized several billion-dollar projects with the governments of CIS counties and their national oil companies. She has a strong industrial expertise in petroleum refining, machinery, engineering, and project management. Naoko intends to take advantage of this combination of natural resource management and human security to add value to the work in development assistance in the conflict area. She did her undergrad in Sophia University (Chancellor's Award) and received the certificate in Moscow State University. Naoko is currently the board of Japan-UN Forum and the member of the Japanese Association for Russia and East European Studies.
Madeline Vellturo, Treasurer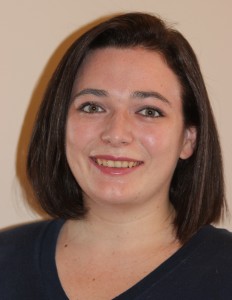 Madeline
 Vellturo is an MPA student Columbia's SIPA studying International Conflict Resolution and International Security Policy. Upon graduation, she hopes to pursue a career in international conflict mediation and negotiation. Prior to beginning her coursework at SIPA, Madeline founded a series of creative writing workshops for at risk youth in Accra, the capital of Ghana, which then spread to Cote d'Ivoire, Kenya, and Uganda. Last summer, she served as Applied Peacebuilding Fellow at the Centre for Governance, Peace and Security in Kampala, where she spearheaded a series of sustained campus dialogue networks on university and secondary school campuses aimed at teaching conflict resolution skills to Ugandan youth. She graduated from Bryn Mawr College in 2011 with a degree in Sociology and a minor in African Studies.
Yamil A. Roger Nasser, Communications Chair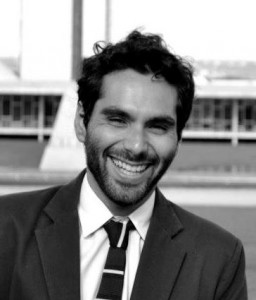 Yamil A. Roger Nasser is a first year MPA student from Puerto Rico, concentrating in Economic Political Development and specializing in United Nations Studies.  Prior to coming to SIPA, Yamil worked as a college counselor at the EducationUSA center in São Paulo, and as a Fulbright Scholar at the Federal University of Goiás in Brazil.  His heartfelt proximity to the United Nations came about when he was a member and then president of his high school's Model United Nations Club.  Yamil's mixed ethnic background fostered a passion for cultures and languages that led him to live in China, Peru, Uruguay and Brazil, where he studied and volunteered in an array of NGOs.  Upon graduating from SIPA, Yamil intends to work at a multilateral organization, and seeks to cultivate a creative approach to international development. 

Catherine Audrey Seya, Alumni Relations Chair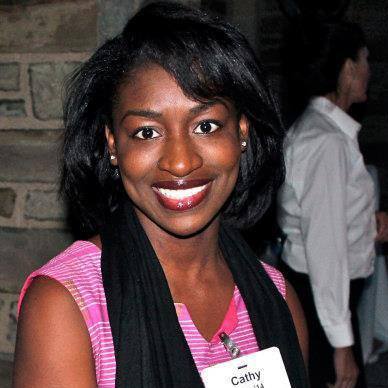 Catherine is in the MPA- Development Practice Program. Prior to joining SIPA, Catherine was involved in a major project of the Cooperatives Unit of the International Labour Organization exposing cooperative's contributions to some of the MDGs, as well as their potential to advance sustainable development. Catherine was born and raised in the Ivory Coast, but has lived in Tunisia, Ethiopia and Mali. She also previously worked with an NGO based in her home country that assisted young female victims of commercial sexual exploitation. For her undergraduate studies, she attended Cornell University.