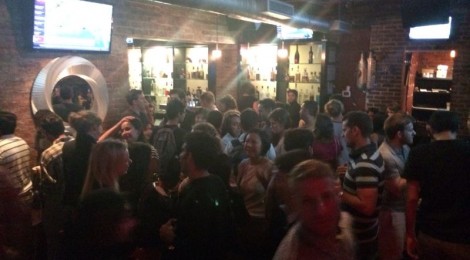 UNSWG co-sponsored a happy hour with other SIPA groups: Defense and Security Students Organization (DSSO), Women in Security Student Organization (WSSO), Conflict Resolution Working Group (CRWG), and Migration Working Group.
Turnout was great with more than 50 people quickly filling up the space at Amsterdam Lounge and Restaurant. Thanks to Migration Group for taking the initiative in making the event happen!
As always, we'll be having more events soon, but first: keep an eye out for information on  our upcoming General Meeting.