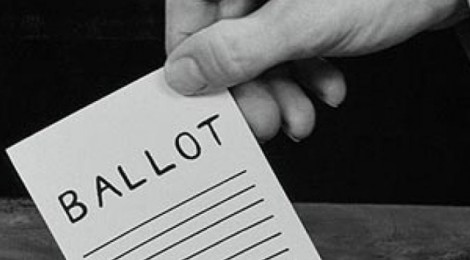 Hello members,
Please read over the following statements from the candidates for the UNSPWG 2014 Board.
Voting will begin after the speeches at 11:59PM on Thursday, November 21st, and will end at 11:59PM on Saturday, November 24th.
Good luck candidates!
Best,
UNSPWG 2013 Board
*  *  *  *  *  *  *  *  *  *
Candidate Statements
(alphabetical order by last name)
Position: Co-President (select 2)
Candidate 1: Rachel Claude
"Preserving the past and building our future."
My name is Rachel Claude and I am pleased to announce my candidacy for Co-President of the UN Studies Program Working Group. In addition to strengthening the relationship between SIPA and the UN my goals are to:
1. Sharpen the professional skills necessary for students to work at the United Nations by working closely with the Office of Career Services (OCS) and SIPA Alumni.
2. Engage the Student Body by providing clarity and transparency of the UN processes through a New Mentorship Initiative with 2nd year SIPA students, young Alumni working at the UN and 1st year SIPA students.
3. Experience the United Nations in New York City by coordinating outings to attend meetings and events at the UN.
4. Dissect the makings of the United Nations to understand the themes, departments, fields, careers and governance. Understanding it's structure will allow students to learn more about the various career paths and the complex UN recruitment process.
During my undergraduate career, I was elected to serve on the City University of New York's School of Public Health, Public Health Policy and Public Health Assessment Committees. I worked alongside graduate students, doctoral students and Dean's to develop the curriculum of the Public Health Programs. I was Vice President of my sororities New York City Chapter, Chair of Program Planning and Co-Chair of Social Action Committee. In those positions, I addressed issues affecting underserved communities and then advocated for local policy changes.
I hope to foster a strong relationship within the working group so all students can develop the necessary skills for a continued relationship with the UN. In conclusion, I am sure that the Class of 2015 will Plant a strong SEED within the UN Studies Program Working Group.
 *  *  *  *  *  *  *  *  *  *
Candidate 2: Rina Lila
I have chosen to run as one of the co-Presidents for the UNSP Working Group at SIPA, both for the betterment of my peers as well as to better embody the ideals that unite all of us. I am inspired and honored to have the opportunity to have met so many deeply enriching individuals from all over the world at SIPA. A few of the experiences that have better sculpted me for the role of a co-President have been taking part in the UN Studies Program events, as well as participating in the exchange of ideas with Professor Lindenmayer. As a co-President of such a diverse group, I would like to express my sincere gratitude by working with every student who is interested in the UNSP. I bring forth leadership skills, organizational team work, the facilitation of communication, as well as the ability to connect with a culturally diverse groups of people.
One of the primary motivating factors in why I have chosen to attend Columbia University is due to the UNSP program and its close relations with the UN, as well as the opportunities offered to students at SIPA. These particular facets of wisdom are best incorporated through the practices of the UNSP Working Group, such as experiencing diverse cultural interactions on a deeply scholastic intimate level. The action of being able to present the UNSP as a co-President will enable me to assist students with their academic needs, as well as assisting in making their future goals a reality. It is only united as one that we will be able to bring about great change, not only for ourselves but for all those that will come after us both where we stand now and across the globe as well. The idealistic ambitions of students for the greater good can be made a reality though the UN Studied Program, by forging new relationships with UN professionals as well as SIPA faculty and alumni. Thus it is my goal to bridge the connection between students, and professionals in the field.
From personal experience with the UNICEF Office in Kosovo, I was in charge of organizing daily high level events with ambassadors as well as ministers, tasked with facilitating interaction, cooperation, as well as leading a great quantity of vastly diverse personnel. In regards to aspect of access it is my goal to bring about the head of the UNICEF Office of Kosovo, and UNDP to Columbia University. This is in order to facilitate the process of meeting, and interacting with students that are interested in UN agency careers. It is my passion to ensure that the students have access to other UN working agencies, and we will ensure that the students acquire access to UN employers from all over the world. We will ensure that the interaction of students, and UN employees is at all levels a priority. We will achieve this by bringing culturally enriching speakers to the school, as well coordinating events outside of the school through professor Lindenmayer. Our team will work on creating an environment that brings about interaction within all the members of the UNSP Working Group to create a two way dialogue. We will also bring relevance to align our goals and activities with the UN's topic of interest. Lastly we will provide access between students and alumni, professors on the field as well as UN professionals.
I ask you to trust me in being one of your co-Presidents of the UNSP working group at SIPA and I give you my word that I will strive to utilize every facet of expertise I possess. For in doing so I guarantee that faculty along the student body will facilitate together, in order to bring about a more harmoniously aligned environment where all students may better make their dreams a reality.
Your new 2014 UNSPWG board will work towards more INTERACTION, RELEVANCE and ACCESS for the group.
*  *  *  *  *  *  *  *  *  *
Candidate 3: Camilo Lizarralde
One of SIPA's strengths is the diversity and international character of the student body. This is one of the reasons so many of us came to SIPA. The UNSPWG provides a unique space to further develop these interests, by connecting our strong passion of international affairs to the UN. I would like to have the opportunity to enhance our student life and the extracurricular activities and services the UNSPWG provides by learning more and continuing to establish close connections between fellow students, SIPA faculty and the UN system.
I believe I have the skills and experience to keep the UNSPWG active and visible not only within the student body but also with SIPA's faculty and SIPA's alumni at the UN. Besides my past global professional experience working and managing teams across the world, I have established close connections at SIPA with the UNSP and Professor Lindenmayer in a very short period time. As a first year student, I was selected and currently hold the Alumni Chair role, which will allow me to contribute to the UNSPWG by providing continuity and stability to the members of group. I will lead and help the new board by establishing a dynamic team, navigating the school system, the developing a relationship with SIPASA and the entire group for a seamless transition. INTERACTION, RELEVANCE and ACCESS will be our main goals for 2014.
INTERACTION – We will strive for constant two-way collaboration between all UNSPWG'ers in order to create and schedule workshops to foster active participation on a regular basis. Our aim is to have event series that members create, develop and execute with the purpose of greater interaction, and learning sharing practices.
RELEVANCE – The 2014 board will work towards aligning the group's internal agenda, activities and events with the UN's own topical agenda and the subject matters covered monthly. We will also work towards establishing focused sessions to provide essential information about the UN complexity, its agencies, departments, funds and programs to help members understand and navigate the system.
ACCESS – We would like to provide UNSPWG'ers with constant accessibility to SIPA's alumni at the UN. We will focus our efforts by bringing SIPA alumni closer to their Alma Mater and therefore current students. Many of us may be considering future opportunities at the UN so enhancing communication and networking opportunities will be a valuable asset that can be brought to our 2014 agenda.
Your new 2014 UNSPWG board will work towards more INTERACTION, RELEVANCE and ACCESS for the group.
 *  *  *  *  *  *  *  *  *  *
Candidate 4: Aiman Zarul 
I am running for the UNSPWG Co-Chair, and believe that I have both the society experience and international affairs background and interest to do the job, and do it well. Back in law school (which is done as an undergrad degree in the UK), I was elected Vice-President of a nationwide society of law students, covering the whole of the UK and Ireland. In that role, I worked within a dynamic Committee organizing legal career events across the country, raising funds from privateand public sector and coordinating a geographically-diverse membership of over a thousand students. As VP, I helped democratize the society's 30-year old working methods, bringing ordinary members into Committee supervisory roles and giving them credit for their contributions. As Co-Chair, I'll aim to ensure that you don't have be in the Board to get on board. In addition to being at SIPA, which is enough validation of a marriage to an interest in international affairs, I have worked with the British and Australian foreign ministries and the European Commission's foreign relations arm.
I like building on solid foundations, continuing past successes and learning from challenges. As Co-Chair I'll aim to carry on the outgoing Board's achievements, recognizing what the SIPA community sees in the UNSPWG: a UN career stepping stone and a window to the UN's inner workings. As a past candidate of the UN YPP exam and a current intern at the UN Secretariat (focusing on Development this term and on humanitarian affairs from January), I'd love to share my insights in both areas with the SIPA community. My team and I have an ambitious agenda that aims to bring SIPA students closer to the UN's people, issues and mission. Personally, I like to believe that I reflect the UN's cosmopolitanism, being born in the UK to Malaysian- Singaporean parents and having also spent time in Australia, the US and Switzerland. I strongly believe in the UN and what it aims to achieve for the betterment of all, and it'd be a privilege and a pleasure to work closely with all fellow SIPA students who share this ideal.
Position: Communications Chair (select 1)
Candidate 1: Isabela Cunha
Dear members of the UNSPWG board and SIPA community,
It is a pleasure for me to run for the Communications Chair position in the UNSPWG 2014 board. The United Nations, its principles and goals have had and important influence on the shaping of my own aims and expectations. Therefore, it would be a pleasure to take a more active role in increasing the interest and access to this fundamental institution. I will be able to contribute to the work in communications because it is something that feels natural to me. For example, I have already had the opportunity of being the information focal point for youth advocacy groups in Amnesty International France during the summer of 2012. Additionally, I have been part of several projects that involved communication with a large number of people, in which coordination and teamwork were essential. I look forward to the challenge of managing the more than 400 contacts in UNSPWG as well as its social media and I will do my very best to achieve that. My main goal will be to make sure that the UNSPWG remains approachable and interesting to the SIPA community.
Three important words in guiding the efforts during 2014 will be interaction, relevance and access. Firstly, interaction with the SIPA community is the Communications chair primary duty. As a result of the coordinated work with the board, Communications will contribute to the organization of workshops and debates that will help the SIPA students interested in the United Nations to understand better the organization and its structures. Relevance will be approached as we will facilitate that the main discussions currently raised in the United Nations are brought to SIPA. Therefore, I will engage actions that will help briefing our community about these agendas. One concrete action for that is the forwarding of information, posting articles and existing newsletters on the Facebook page and/or the e-mails.  Thirdly, I will seek to maintain a close connection with the Alumni Chair, with the purpose of providing access to the rich networking web SIPA has in the UN. In conclusion, I would like to offer my availability, dedication and passion to the UNSPWG in 2014. I am a firm believer of investing time and effort in a better purpose, for an important cause. My internships in UNAIDS and UNCHR Brazil have convinced me that the UN is one of these causes. I appreciate the opportunity and I look forward to embarking into the UNSPWG board in 2014. Your new 2014 UNSPWG board will work towards more interaction, relevance and access for the group.
Yours Faithfully,
Isabela Cuhna
*  *  *  *  *  *  *  *  *  *
Candidate 2: Namesh Nazar
I am Namesh Nazar and I am running for the position of Communications Chair for UNSPWG. I will bring to this role more than four years of experience in Communications and External relations in the public, private and development sector.
As an elected Vice President External Relations for the regional office of AIESEC, an international student organization recognized by UN for its work with the youth, I managed communications between a network of colleagues in 110 countries and the domestic industry to provide international work experience opportunities to young professionals. I initiated projects on social and management issues with local partners that allowed 11 young and driven individuals from China, Sri Lanka, Norway, USA and Finland to come and work in Pakistan.
As a consultant and policy analyst I have managed communications between different institutions to assess existing challenges and recommend policy solutions. UNSPWG is an incredible platform for students to explore different areas of international collaboration, find their niche and develop a network that will help them achieve their goals. I want to be able to facilitate this process by greater student participation through polls, social media engagement etc. I would also like to initiate a regular newsletter to highlight relevant events that the students can keep track of easily. I hope you will chose me to make these changes possible so that you can get the most out of your SIPA experience.
Position: Events Chair (select 1)
Candidate 1: David Braha 
I believe international cooperation is the key for a better world. And I believe in us – SIPA students – as the game changers of tomorrow. I am running for Events Chair to make sure the UNSPWG provides us with more and better opportunities to do what we all came here to do: have an impact on the world.
Until recently, I have been co-Chair of the Young Leadership of Maccabi World Union – one of the largest sports organizations in the world. During my term, I have organized countless projects. Among them – lectures and panels with influential politicians, journalists, and activists, but also parties for up to 500 people, sports competitions, and networking events. Through these initiatives, my team and I have been able to raise over 40.000$ for various charitable projects. This experience has equipped me with invaluable skills to fulfill the duties of a successful Events Chair of the UNSPWG.
Once elected, I look forward to employ my skills and build upon my experience to facilitate our access to the United Nations. I will strive to improve our connection with the organization and plan stimulating events to increase our understanding of its dynamics.
 *  *  *  *  *  *  *  *  *  *
Candidate 2: Olga Abilova
The main connection between the UNSPWG and SIPA students, as well as one of the main factors that enhances our SIPA experience, is the variety of events offered to us. By running as Events Chair, I want to make sure that the working group continues to foster a stronger sense of community between SIPA students through creating opportunities for reflection, discussion and exposure to actual trends at the UN. The organizational skills necessary for this is something I have refined through my wide experience with putting together panels, planning events and working with international volunteers at Amnesty international and environmental NGOs. Fromprevious experience working with schedules of high-level officials, I have learned to run things smoothly and make sure the jobs gets done – which are also skills I wish to bring to the group.
As Events Chair, I would like to participate in helping to guide students in their career aspirations through creating opportunities for interaction with UN officials at career panels and networking events.Through my own professional experience at the United Nations, I gained close exposure to the institutional structures of the organization, which I believe strengthens my ability to make sure the events provided by the UNSPWG will be relevant and streamlined with the UN on a month-to-month basis. I hope to help increase the access of SIPA students to the organization, through planning events closely linked to current themes in the UN as well as holding workshops helping students to prepare for the entry exam. Last but not least, a crucial structural element in making this possible is fostering a dynamic dialogue with the school's administration, the importance of which I was previously exposed to during school board positions I held during undergrad.
I'm very excited about this opportunity and hope to work with the rest of the 2014 UNSPWG board towards more INTERACTION, RELEVANCE and ACCESS for the group.
Position: Treasurer (select 1)
Candidate 1: Kenneth Ayala
Friends,
My name is Kenneth Ayala and I am honored to be a candidate for the Treasurer position at the UNSPWG. Over the last four years, I have been involved in student groups on differentcapacities. For instance, I was Founder and President the Mexican Student Association at the University of Chicago. In addition, I was Co-Chair of the Allocation Board at the Office of Multicultural Affairs and Chair in the Committee of Recognized Organizations. This experience enabled me to hone my organizational skills and my ability to embrace diversity.
Reflecting on the importance of diversity and inclusion in my life, I decided to nominate myself for treasurer for UNSPWG, an organization that promotes multiculturalism, dialogue, and peaceful resolution of conflicts. This group is brought together by its differences, yet it transcends the things that make us different to become an institution bound to a common passion. If elected Treasurer, I plan to bring both my leadership skills and my analytical skills as an economist to further advance the principles of this organization. Beyond that, I am very interested in seeing this student group and all the individuals who are a part of it continue to grow.
Sincerely,
Kenneth Ayala
 *  *  *  *  *  *  *  *  *  *
Candidate 2: Manuel Vazquez
SIPAs proximity to the United Nations is a factor that drives students to this school. It certainly had a positive influence in my decision to choose this school over others. Having a strong, active board is important to further exploit our proximity with the United Nations and figure out ways to enhance our strategic location. I would like to be part of this board by being elected your treasurer. I have a wealth of experience managing budgets in the past. In my previous job as a program director, I oversaw an annual budget of a quarter million dollars. This entailed great planning and monitoring so that we operated within our expected revenue. In addition, I have also acted as treasurer for two political campaigns.  I am familiar with what the position requires and I want to bring my previous experience to this board.
The role of treasurer for the UNSPWG is primarily budgeting practices but the treasurer is also expected to contribute to programs organized by the board. My experience is important here because the learning curve will be minimal so I can contribute more the activities of the board, further strengthening our capabilities to deliver quality programs. As an active board member I will work to bring programs that: increase interaction among members such as discussion groups, are relevant to the current United agenda and increase access to current UN employees.
 *  *  *  *  *  *  *  *  *  *
Candidate 3: Xin Wang
I am running for Treasurer of the UNSPWG for two reasons: it is an honor to be part of this international community. And I want to make the group as an ideal platform for SIPA students to connect with the UN more closely.
I have experience of budget management and fundraising. I served as the vice-chairman of the tennis club in university, chiefly in charge of funding and budget. In that position, I had reached out and successfully raised a great deal of funding. Maximizing the utility of every penny, I transformed the club from a tiny group to one of the largest student organizations. In addition, I had budgetary experience in a municipality's department of finance in China.
For the 2014 year, I envision that more funding would focus on events which provide better UN career instructions and networking opportunities with UN staff. At the same time, I would carry out more fund raising through selling UN T-shirts and souvenirs and looking for partnership. Thus our group will have more capacity to connect the UN.
Position: Public Relations Chair (select 1)
Candidate 1: Maggie Li
I have an unusual relationship with the United Nations. Despite my natural tendencies toward strong cynicism, I find myself always drawn to the UN and its idealism. It is a contest that the UN always wins. My experiences thus far at SIPA, with the UN Studies Program and Working Group events, have only pushed back that cynicism and really encouraged my ideals. I want the opportunity to help inspire other students, and increase my involvement in UN-related projects. I believe I'm well-suited for the position of PR Chair, because I have a strong background in multimedia journalism. Not only do I know my way around a camera and can edit anything in Photoshop and Final Cut Pro, I also have a friendly disposition. I can also manage the Working Group website, as I have managed an online magazine as well as worked on news sites. I have also planned, filmed, edited, and marketed my own 23-minute documentary — all these skills are transferable to PR Chair.
I am also a great multitasker and team player who will liaise closely with the rest of the Board and SIPA media outlets. I will publicize UNSP Working Group events to reach as wide of an audience as possible because it is vital that SIPA students know when, where, and how they can gain access to the UN and UN SIPA alumni through networking events, workshops, and other opportunities my colleagues and I are planning to hold. I will completely and thoroughly exploit Twitter, Facebook, email, posters, etc. so that all of you know about our plans, plans such as: to train students for UN professional exams or hold relevant workshops on current issues that parallel the UN agenda, just to name a few. To keep UNSP vibrant and strong, I will use my natural people skills to build connections with the student body and PR Chairs from other SIPA groups. That way, the UN Studies Program and Working Group can continue to grow through interaction with each other and the wider school.
Position: Alumni Relations Chair (select 1)
Candidate 1: Rachel Claude
My name is Rachel Claude and I am pleased to announce my candidacy for Alumni Chair of the UN Studies Program Working Group.
In addition to strengthening the relationship between SIPA and UNSPWG alumni working at the United Nations, my goals are to:
Maintain and Grow relations with the SIPA Alumni working at the UN through events, outings, activities and forums.
Initiate a New Mentorship Initiative with 2nd year SIPA students, young Alumni working at the UN and 1st year SIPA students.
Work with the Office of Career Services to remain connected to UNSPWG and SIPA alumni working at the UN.
Following my undergraduate career I served on the Hunter College Alumni Association. I worked alongside fellow alumni to plan annual fundraising events, luncheons and monthly gatherings. Within my sorority I served as both Chair of Program Planning and Co-Chair of the Social Action Committee. In those positions, I addressed issues affecting underserved communities and then advocated for local policy changes by coordinating special events, forums and workshops. I hope to foster a strong relationship within the working group so all students can develop the necessary skills for a continued relationship with the UN.
 *  *  *  *  *  *  *  *  *  *
Candidate 2: Natasha Geber
Dear Members of the United Nations Studies Program Working Group,
I am excited to present myself as a candidate for the United Nations Studies Program Working Group's Alumni Relations Chair. I am passionate about the United Nation's mission, and I am very impressed with the strong connection SIPA faculty and students already have with the UN system. As UNSPWG's next Alumni Relations Chair, I look forward to fostering and strengthening connections between current SIPA students and alumni within the UN network. I believe my skill set makes me especially qualified for the Alumni Chair position— I am very organized, proactive, and have strong communication skills, which I know will be an asset when it comes to reaching out to and involving UN alumni in the UNSPWG's programming. In my experience working both as a researcher at McGill University and working at Freedom House here in New York, I was charged with handling a great deal of correspondence with experts and academics in my field, coordinating panel meetings and travel for guests, and in general serving as the liaison for external academics and advisors. These experiences honed my strategic thinking and event planning abilities. I feel my experience, along with my strong organizational and communication skills, make me very well-suited to the position of Alumni Chair. If I were elected as Alumni Chair, there are three key points upon which I would like to focus in the following year, along with my fellow co-members:
Interaction: As Alumni Chair, I will dedicate myself to increasing interaction between current SIPA students and alumni who are pursuing careers within the vast United Nations system. This focus on interaction will also translate into increased input from current UNSPWG members about what kinds of programming they would like to see, and what kinds of dialogue they would like to engage in with SIPA alumni at the UN. I would also like to facilitate increased interaction between not only our New York-based UN alumni, but international SIPA alumni within the UN as well. I would like to set up a system for current students to be matched with UN alumni abroad in order for them to set up e-mail informational interviews or mentorship.
Relevance: We would like to enhance the UNSPWG's relevance to current developments taking place within the UN system. For instance, we envision creating a monthly discussion or panel centred on a theme or important resolution the UN Security Council has taken up that month. This emphasis on relevance also means a greater discussion within the UNSPWG member body, perhaps in the form of workshops, to learn about the various functions and capacities of the vast array of UN bodies. As alumni chair, I believe this emphasis on relevance to the UN system will be helpful to our students in establishing relationships with UN alumni in departments which may be of interest to them.
Access: As I have already mentioned, I plan on strengthening and increasing UNSPWG student access to SIPA alumni at the UN, both within New York and abroad. This will mean continuing the popular Alumni Happy Hour, as well as expanding career-focused offerings such as UN alumni career panels. As we know many of you will consider UN careers after SIPA, we would also like to arrange preparation sessions on the Young Professional's Program exam and on other means of entry into the UN system.
I believe I would be an excellent candidate for the UNSPWG's Alumni Chair position, and could do a lot to enrich current SIPA students' interaction with alumni at the UN by focusing on interaction, relevance, and access.  Vote Natasha Geber for Alumni Chair 2014!
*  *  *  *  *  *  *  *  *  *
Candidate 3: Ying Wang 
Alumni are our backbone, our consistency and our role models. Keeping in close contact with and continuing to recognize alumni for their excellence is vital to cultivate UNSP community. Like many SIPA students, I come to SIPA to change my career path. I know how hard it is to break into a new sector and how significant impact alumni can make by providing invaluable advice and creating professional contacts. Therefore, I am determined
To enlarge the alumni contact list: by leveraging the existing alumni network and student body, cooperating with OCS, and collaborating with professors with a UN background
To strengthen the alumni network: by updating all the alumni information, sending regular greetings and inviting alumni to join SIPA activities whenever relevant
To keep students closer to alumni: by increasing the frequency of networking event and categorizing the events into themes to satisfy diversified needs of students and alumni
I have successfully organized several events with the alumni association of my undergraduate institution, University of Hong Kong. I know the key to be a successful Alumni Chair is proactiveness, cooperation and persistence. Having those qualities, I am confident that I am the best candidate for the Alumni Chair.