Our team of volunteers are all undergraduate students studying at Columbia University, including Barnard College. Here is a list of our current mentors and what they have to say about STRIVE.
Ayesha Firdous – Program Coordinator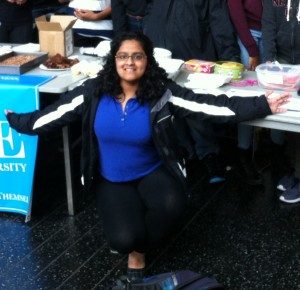 I've been a mentor with STRIVE since first year. I was attracted to this organization as an opportunity for me to give back in some way. While it has been fulfilling to fill the role of the mentor that I never had in high school, ultimately I realize that I have learned more from my STRIVE mentees as they have from me. I have learned about their lived realities and what inequality and inequality in access to resources means and I have learned more about overcoming these challenges. What has fostered this wonderful learning environment for all of us is the wonderfully tight-knit community that is STRIVE and I think that has been one of the best things about STRIVE for me!
Terryn Adams – Program Coordinator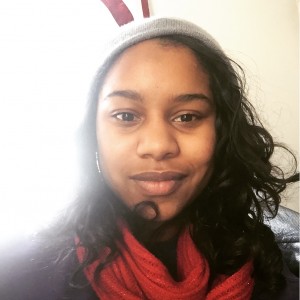 My experience as a mentor has been a learning experience. I have learned so much about not only my  menthe but of many high school students of today. I have been apart of strive for 2 years and every day I've spent devoted to planning and engaging in the tanya activities has always excited me. I truly love the fun and genuine enjoyment and honesty I get from these students in feedback and participation!
Kiana Harris – Treasurer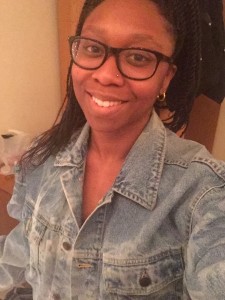 My name is Kiana and I am a Junior at Barnard College.  I've been a STRIVE mentor for a little over a year and it has been a great experience.  I love coming to program every Friday and getting to know both the mentees and mentors.  A great thing about all the members of STRIVE is that everyone wants to be there. Everyone genuinely enjoys each other's company. STRIVE really builds community.
I-Ji Jung – Historian / Technical Representative
Hi! My name is I-Ji and I'm a junior studying Chemistry at Columbia College. I first joined STRIVE about six months ago because I was genuinely curious about what sickle cell disease (SCD) is and how it affects people (including kids, adolescents, adults). Coming from Australia, I originally thought SCD existed only in biology textbooks! So working with our mentees has not only been 'different', but also a very personal, touching and humbling experience. Although I'm supposed to be the mentor for our kids, I actually learn so much from them and they make me reflect on myself and how I can be a better person. Being involved in STRIVE has made me think about important issues in our society that sadly go unnoticed (checkout our 504 Plan for instance), and I hope to tackle these issues with our lovely STRIVE team members!
Ravenna Patel – Arts Chair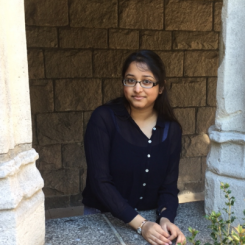 I'm a senior at Barnard College and this is my first year being a STRIVE mentor. As a fourth year pre-med student, when I heard about STRIVE's mentoring program for high school students with sickle cell disease, I jumped at the opportunity to be able to interact with younger students (outside of a hospital setting, where I've normally interacted with patients) and learn about their experiences living and studying in NYC while managing SCD. STRIVE brings into the spotlight the more humanistic and social aspects of medicine's role in people's lives — it has truly been my niche within Columbia's larger community.
Hana Mahallati – Social Media Chair
This is my first year at Barnard and I already feel at home because of the STRIVE community. My fellow mentors are absolutely committed to helping our students, who are often equally helpful to us. I initially joined out of simple curiosity but now I found a cause for which I am eager to advocate and spread awareness. We want our mentees to be in the same spotlight as the healthy students in NYC, not cast aside or ignored for something they can't change. 
Orseola Arapi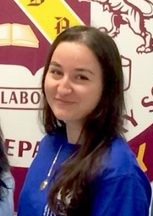 Orseola is the best. She's so fly
Kyra Sampson
Olamide Adeniyi
If you would like to volunteer with us, please contact our program coordinators Ayesha Firdous and Terryn Adams.