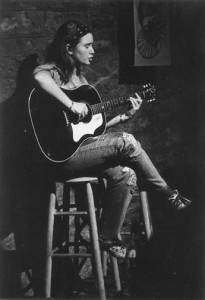 Postcrypt runs during the academic year, roughly from September to the beginning of May, and booking is generally done one to two months before the night of a show. If you are interested in getting booked at Postcrypt, you can go one of the following routes:
Come play at one of our open stages (see below).
Send us an email at our booking address, bookingcrypt@gmail.com
Demand to play at the Postcrypt is high! Please be patient as we receive several inquiries per day. It may take us a while to get to yours. Thanks for the interest!