President – Manuel Fernando Perez Archilla
Vice President – Andres Jorquera
Secretary – Daniela Lopez-Salcedo
Treasurer – Jaime Ignacio
Publicity and Historian Co-Chairs – Juan Jose Guzman and David Oliveros
Webmaster – Nicole Valencia Tello                                                                                                           Events Coordinator- Andrea Conde
Philanthropy Chair – Valeria Milesi
Meet the Board

President – Manuel Fernando Perez Archilla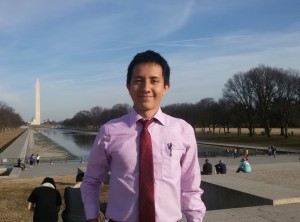 Manuel Fernando is a sophomore in the School of Engineering and Applied Science, majoring in Applied Math and Economics. He is originally from Bucaramanga, Santander located in northeastern Colombia. He came to New York during the summer of 2014 and since then has been a part of PorColombia, serving first as Socio-Political Chair and currently as President. Manuel is also part of other clubs on campus such as Engineers without Borders and the Colombia Economics Review. Even then however, he feels like he is usually surrounded by Colombians wherever he goes. He enjoys reading and playing the guitar, as well as discussing Politics and Literature.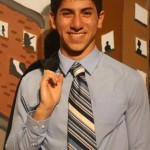 Andrew  is currently a senior in SEAS studying Electrical Engineering. Both his parents are originally from Bogotá, Colombia but Andrew was raised in Queens, New York City. He chose to join PorColombia because he felt that he didn't have enough Colombian culture in his life and wanted to enrich his knowledge of his home country. Andrew is in love with all Colombian food and music as well as music in general and spends much of his time exploring the different sides of music.
Secretary – Daniela Lopez-Salcedo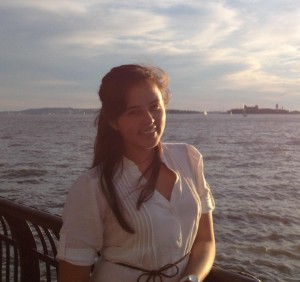 Originally from Bogota, Colombia, Daniela grew up in Naples, FL, learning about Colombia through her family. Colombian culture is an integral part of her family life, serving as a uniting force between the unique and busy members of her family. Daniela greatly values the Colombian traditions and food that brought her family together and made her childhood noticeably awesome. As a result, she joined PorColombia to educate people about Colombian culture so that they may also appreciate the culture-rich country. Daniela wants to create an atmosphere in which Colombians feel welcome and at home; currently she is working on restructuring the club and has previously served as President, Vice President, and Secretary.
Treasurer-  Jaime Ignacio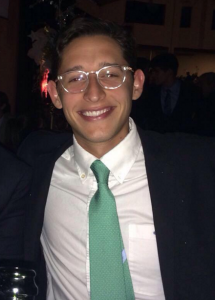 Jaime is a senior in SEAS majoring in Biomedical Engineering focusing in the Biosignals and Biomedical Imaging Track. He is originally from Barranquilla, where he finished High School and moved to New York to pursue his undergraduate degree. Jaime became a part of PorColombia in order to help bring non-Colombian students into closer contact with Colombian culture and to provide a space for Colombians in Columbia to come together. Outside of his major and PorColombia, he enjoys photography, running, and playing tennis and fútbol.
Publicity and Historian Co-Chairs – Juan Jose Guzman and David Oliveros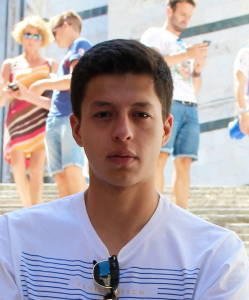 A student who knows he's here to help, Juan José Guzmán was born and raised in Bogotá, Colombia. A freshman at Columbia College, he is interested in the world economy, international affairs and the sustainable development issues of of our time. On the side he plays the saxophone and is an avid reader of Latin American literature. As part of the PorColombia team, he works to achieve a greater understanding and appreciation of Colombian culture and the challenges faced by the country in the years to come.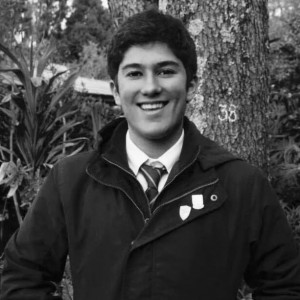 David is a first-year student majoring in biochemistry with a concentration in sustainable development. Born and raised in Bogotá, Colombia, David is committed in spreading awareness of issues of Colombia and the greater Latin American region, as well as sharing his Colombian culture and traditions. In his spare time, David enjoys reading Latin American and world literature and drinking ridiculous amounts of bubble tea.
Webmaster – Nicole Valencia Tello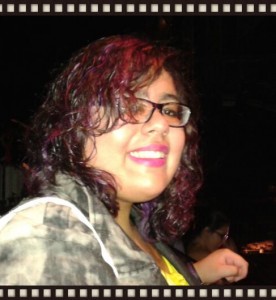 Nicole is a sophomore at Columbia College studying Computer Science and East Asian Languages and Culture. She was born and raised in Queens, New York but Colombia was always near and dear to her as a Colombian-American. She spent her summers in Cali alongside her grandparents and rest of her extended family growing up, making her a proud Colombian and arepa lover. She joined PorColombia to get closer to her roots and be active in her cultural heritage. She's a self declared bookworm who enjoys traveling and is quite a tea and coffee connoisseur.
Events Coordinator- Andrea Conde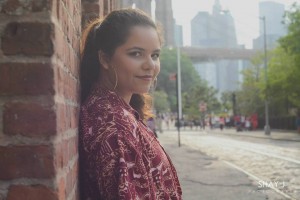 Andrea is a sophomore in Columbia College studying Neuroscience and Behavior. Originally from Queens, with a lively Colombian family, she has a great appreciation for Colombian heritage. She joined PorColombia to be able to share Colombian culture with the Columbia community. Her other interests include health and social justice and her favorite food is arepas.
Barnard Representative – Valeria Milesi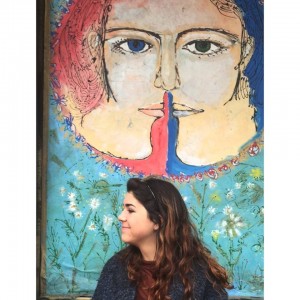 Vale is a freshman at Barnard College majoring in political science and environmental science. She finished high school at UWC Atlantic College, where she developed a passion for the politics of agriculture, human rights and the environment. Though she was born in Bogotá, Vale is not Colombian but joined PorColombia to get close to a culture that she would love to spend her life in. Her favorite author is Italo Calvino and her favorite combination of tastes is espresso and Sicilian cake, eaten sitting outside at a café.