Andrew Gelman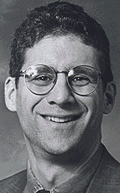 Affiliations and Contact Information
Areas of Interest and Expertise
His research interests include Bayesian statistics, sample surveys, political science, spatial statistics, environmental sciences, statistical graphics and computation.
General Expertise
He is an expert in analyzing survey data and has some knowledge of conducting experiments.
Particular Expertise
His particular expertise is in political science, surveys, and public opinion decision analysis.
Software
He is an expert in Splus/R and BUGS.
Courses
Intro to probability and statistics
Statistical modeling and data analysis
Bayesian statistics
Statistical consulting multilevel modeling
Sample surveys
Decision analysis
Applied Statistics Center Projects
Principal Investigator
Social and political polarization
Rich state, poor state, red state, blue state: what's the matter with Connecticut?
Representation, spending, and subnational units
Reversals of death sentences
Evaluating legislative districting
Time series of public opinion
Bayesian analysis of serial dilution assays
Weighting and regression adjustments for surveys and causal inference
Models for constructing flexible and reliable multiple imputation procedures
Tools for computing and understanding Bayesian and multilevel regression models
Interactions in regression models
Analysis of time-series cross-sectional data
Multiple comparisons
The Influence of Income on intended primary vote
Researcher
Columbia Center for Study of Homelessness
Socio-cultural influences on allergic sensitization
Arsenic in Bangladesh
Morphing for summarizing model misfit
Inference and decision making for ConEdison